Linguistic enforcement, Canadian style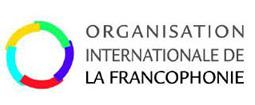 When the Organisation Internationale de la Francophonie wanted to ensure that French was strictly implemented as one of the official languages of the Winter Olympics, they dispatched just the right type of person to do the job: Lise Bissonnette, a noted writer, journalist, and library director from Quebec. What better place to find an enforcer of public French usage than a province where business owners are fined if their commercial signs don't have French lettering that is at least twice as large as any English lettering?
AP and Reuters detail how Bissonnette has been making the rounds at Turin as La Francophonie's Grand Témoin, or "Great Witness." Bissonnette makes sure that every Olympic sign, announcement, and document appears in French as well as English (the other official language of the Games) and Italian (the language of the host country). And it seems that Bissonnette has been so successful in her linguistic monitoring that Quebec-style signage is the norm: AP reports that in the main media center, "all the signs are in French, with the English and Italian written in smaller letters below." (This despite the fact that French is spoken by only about 3 percent of the world's population.)
As Bissonnette told Reuters, it's all done by the book, just as it is in Canada (where the French and English languages by law enjoy "equal rights and privileges"):
"The opening ceremony was very much in the three languages," she said, referring to the English, French and Italian used by the announcers and on TV screens. "It was 'a la canadienne', rigorously calculated."
But as in Canada, where despite the language laws only 18% of all citizens are bilingual, the insistence on the public display of French doesn't do much to stem the tide of Anglophone hegemony. To Bissonnette's chagrin, English is still the spoken language of choice among the international participants (except, she says, at ski events). And she has no control over the English-only signs from Olympic sponsors, or even the English articles from the official Olympics news service.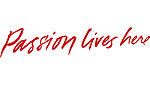 Even among locals seeking to boost the "romantic" image of Turin/Torino, French gets no respect: the city's motto chosen for the Games appears only in English: "Passion Lives Here."
Posted by Benjamin Zimmer at February 22, 2006 12:15 PM