Dzongkha Linux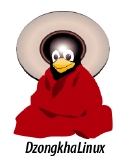 Last November I commented on Microsoft's refusal to use the recognized name of Dzongkha, the national language of Bhutan, for fear of irritating China. According to this recent report, little has come of the US$523,000 paid to the UK-based Orient Foundation to provide support for Dzongkha in Microsoft Windows, originally expected in early 2003. As a result, the Government of Bhutan switched its attention to Linux. The Department of Information Technology recently announced the release of a version of Debian Linux localized for Dzongkha:
While the promise of integrating the Dzongkha Unicode system, developed since 1998 at a cost of US$ 523,000, in Microsoft Vista may be out of the window locals have come up with a much cheaper but more advanced software for Dzongkha computing.
The work was funded by a grant from the Canadian government's International Development Research Centre administered through the Centre for Research in Urdu Language Processing of Pakistan's National University of Computer and Emerging Sciences, at a total cost of US$50,000. The lead from the Debian project was Christian Perrier, who posted this report.
The Government of Bhutan has put out a brochure about Dzongkha Linux. You can download the localization files from the Sourceforge project site. The logo of Tux the penguin in monk's robes is so cute it alone should motivate you to run Dzongkha Linux.
Posted by Bill Poser at June 25, 2006 06:45 PM