Another Devanagari Rendering Problem
Wikipedia isn't the only organization to have trouble with the rendering of Devanagari. LL reader Partha Pratim Talukdar received the airline safety card shown below on a British Airways flight. The Hindi text in the antepenultimate line has /vi/ rendered incorrectly in the word विमान /vima:n/ "airplane".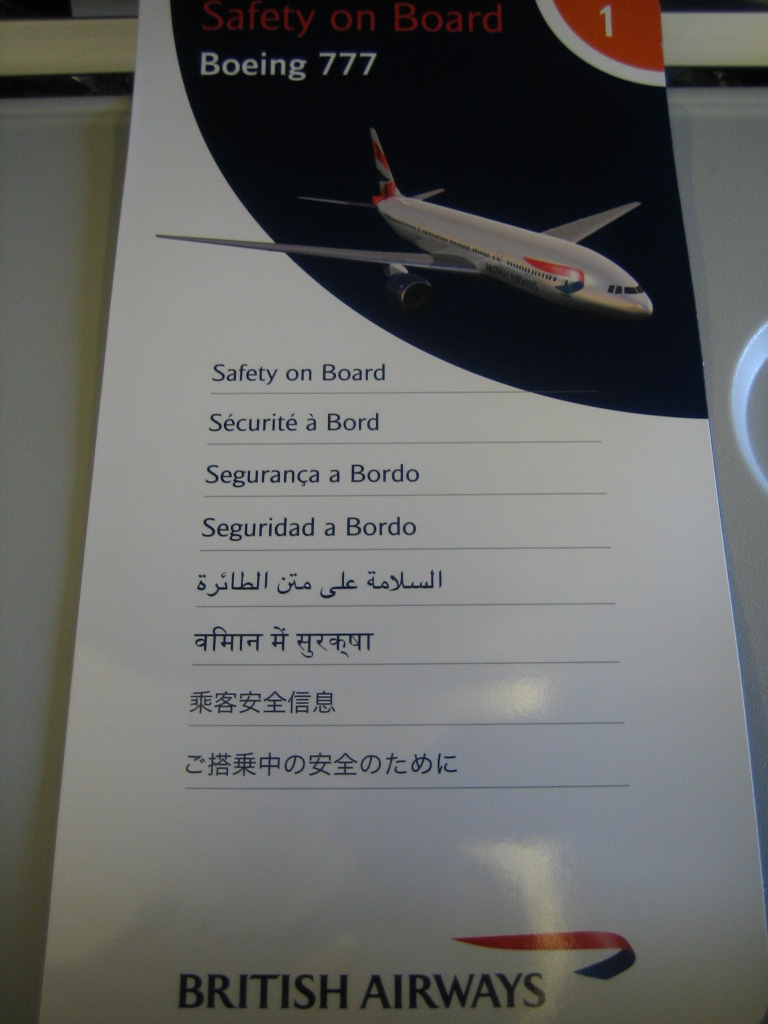 [click to enlarge]
Indeed, that isn't the only problem with the Hindi on this card. The third word, /surakʂa:/ "safety", contains a cluster that is normally rendered by a ligature, that is, by an "idiomatic" combination. In the security card, it is spelled out as a /k/ followed by an /ʂ/, with the default vowel following the /k/ suppressed by the diacritic known as a halant, the little thingie hanging off the lower right edge of the /k/. Even the halant is odd-looking - they are usually more-or-less straight, not curved like this.

Posted by Bill Poser at July 2, 2007 10:19 PM