Why do thaw and unthaw mean the same thing?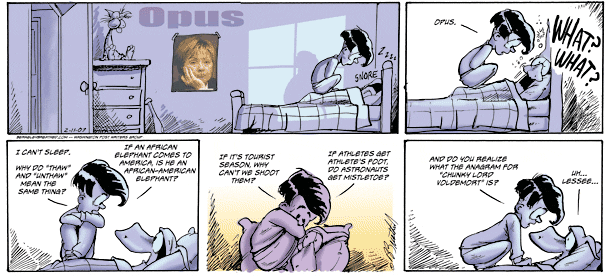 Click on the link for the (alleged) anagrammatic punch line. As for the question about thawed and unthawed, I believe it's safe to say that Language Log is your world headquarters for information about this issue in its general form:
"A bad 'un", 5/16/2005
"Still unpacked after all these years", 5/17/2005
"'Still unpacked': threat or menace?", 5/17/2005
"The condescension of descriptivism", 5/21/2005
"Still unslacked", 5/30/2005
"'Still un-X-ed' is not yet unspreading", 6/14/2006
See also Language Hat, "Still unpacked", 5/18/2005.
Posted by Mark Liberman at February 11, 2007 09:32 AM